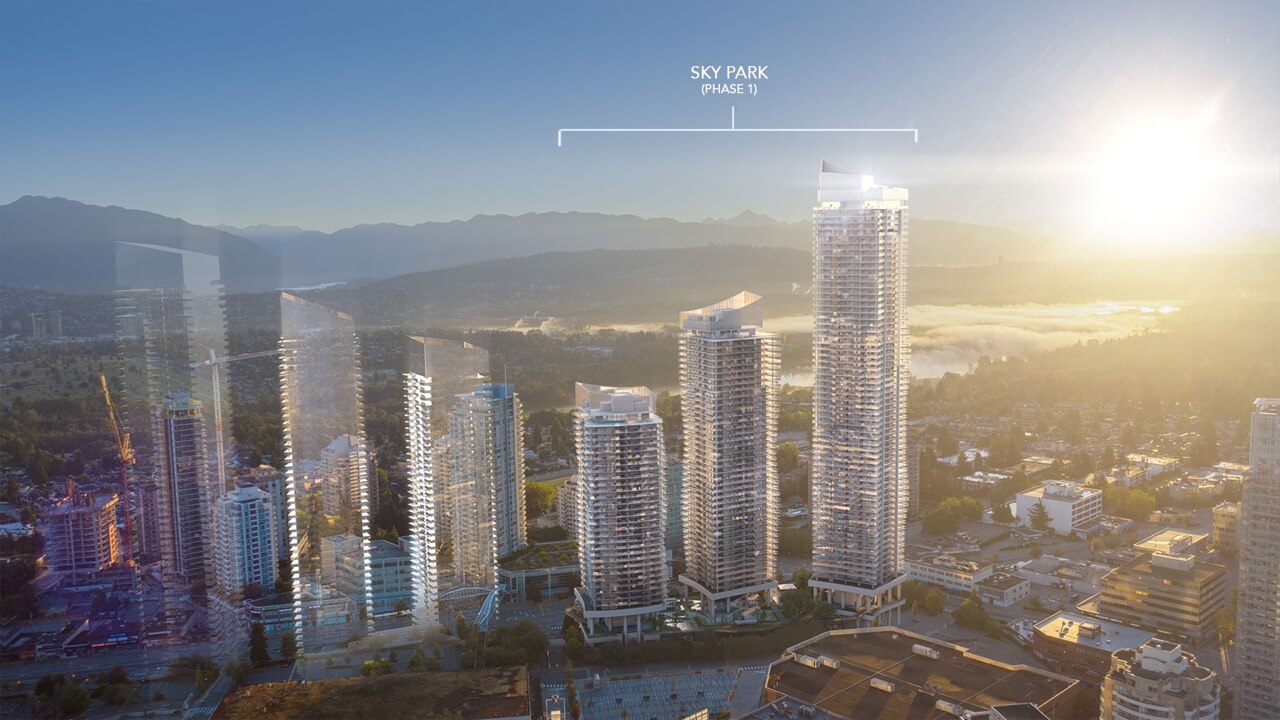 *Artist Concept of Preliminary Design
The Future Of Downtown Burnaby
Evolving Into A Spectacular Downtown
The culmination of over 30 years of urban refinement from North America's largest and most emulated community  builder, Concord Pacific is excited to create another world-class,  master-planned community in British Columbia after the success of  similar projects in downtown Vancouver, Brentwood, Richmond, Surrey, Toronto, and North York.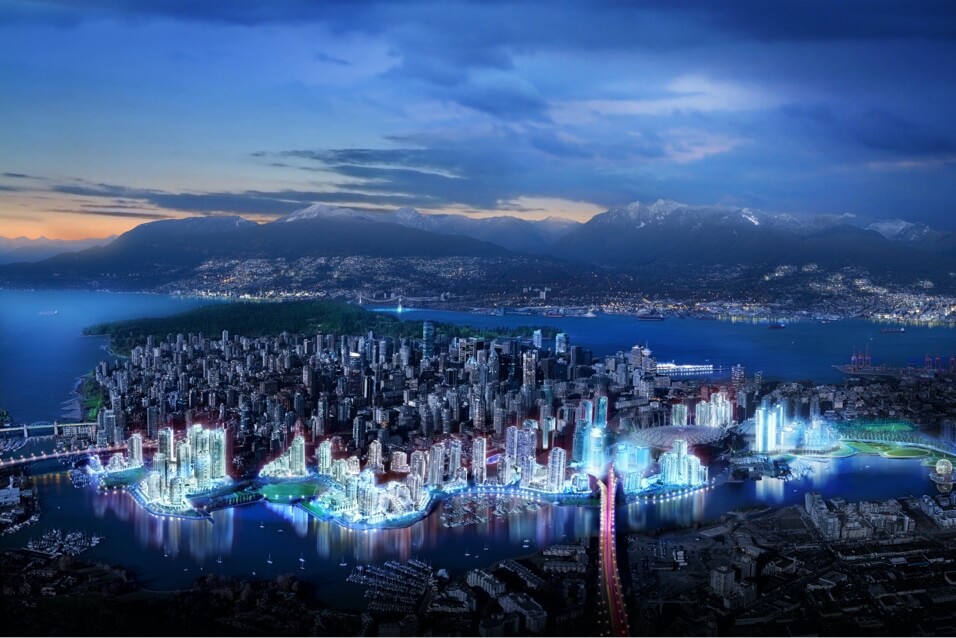 *Artist Concept of Preliminary Design
Vancouver, Concord Pacific Place
Concord Metrotown will be comprised of 8 towers starting with Phase One, Sky Park.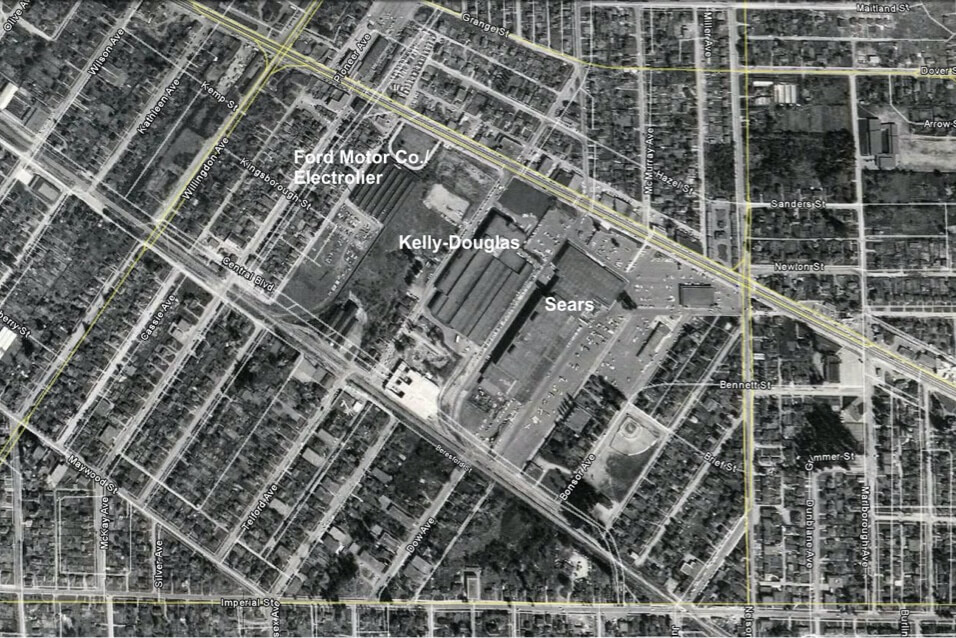 *Artist Concept of Preliminary Design
1956
Predominantly light industrial: Simpson Sears catalogue merchandise distribution Centre, Kelly-Douglas food processing plant and Electrolier
With a central location, commanding vistas from its higher elevation and superb connectivity via the Interurban Railway in the first half of the 20th Century and the Expo SkyTrain line since 1985, Metrotown has long been a natural and designated core of the Lower Mainland. From a post-war industrial hub to a vibrant and ethnically-diverse mixed-use community today, Metrotown's evolution has been impressive. However, its future is even brighter as it takes centre stage in Burnaby's master plan to turn it into a civic and regional centre that will rival Vancouver.
Metropolis at Metrotown Re-Imagined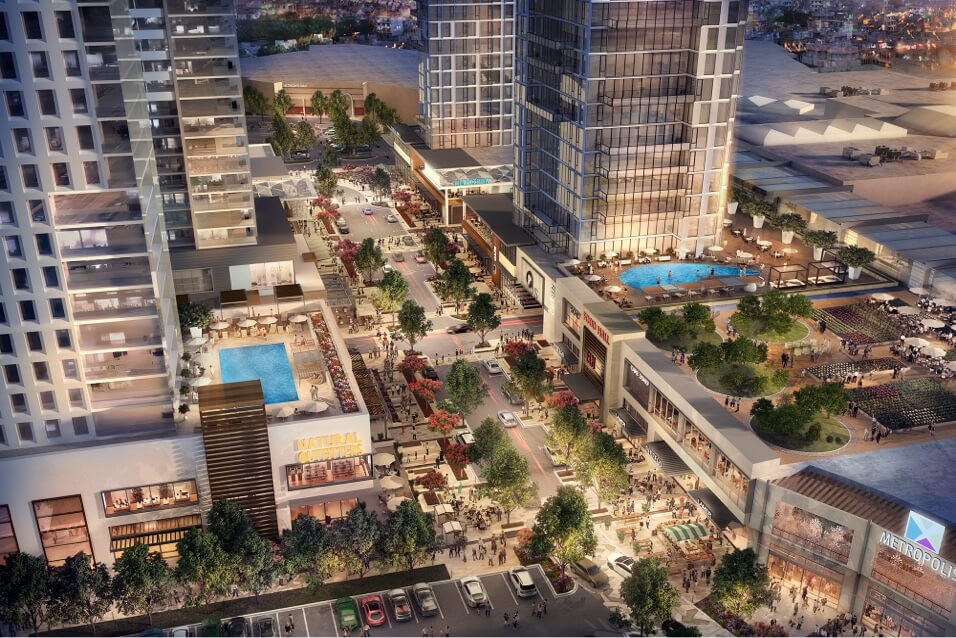 *Artist Concept of Preliminary Design
Metropolis at Metrotown Redevelopment
In 2017, City Council adopted the Metrotown Downtown Plan accelerating the redevelopment of the existing Metropolis at Metrotown mall to a multi-phased, million square foot, mega project. The general framework outlines plans for a pedestrian and bike-friendly sustainable core for commerce, residential living, arts & culture, civic plazas and parks. At the northeast quarter of the existing mall, Sky Park at Concord Metrotown will kick-start this astonishing transformation.
Concord Metrotown marks the beginning of  the City of Burnaby's master-planned redevelopment of Metrotown into a  singular, Downtown Burnaby core, and precedes  the highly anticipated redevelopment of Metropolis at Metrotown. The redevelopment of Metropolis will include 1.7 million sq. ft. of new spaces to support its  status as an urban activity, commerce, civic, and educational  epicentre. Two proposed acres of green spaces  and three acres of plazas — including a large civic plaza adjacent to Metrotown Station – will foster  community engagement, civic revival, and environmental compatibility.
At the Centre of Connectivity
*Artist Concept of Preliminary Design
Extensive Network Of Connectivity - Regional
Connected to the lower mainland by an extensive network of trains and buses, Metrotown is a vital transit hub, the second busiest station in Metro Vancouver, serving residents of Burnaby. Be whisked downtown in 15 minutes by train or hop on any of the 14 bus routes to go to UBC, SFU, Stanley Park, and much more. Additionally, soon enjoy another layer of connectivity with designated indoor and outdoor bike routes planned by the City of Burnaby.
The Best of Burnaby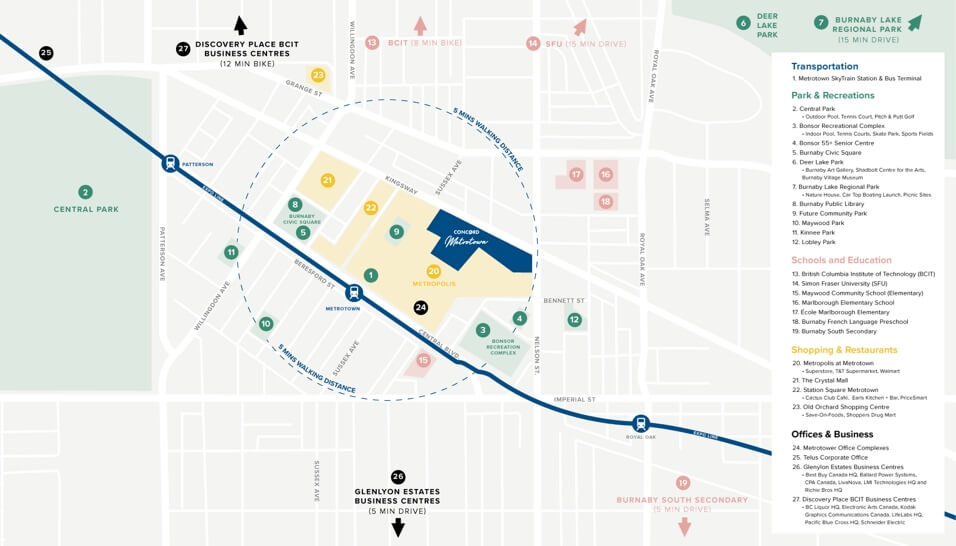 *Artist Concept of Preliminary Design
Epicentre Of Convenience
This premier collection of contemporary apartment residences is surrounded by the very best conveniences, from nearby Central and Deer Lake Parks to highly-ranked elementary and secondary schools, and recreation centres. Plus a vibrant mix of international restaurants, shops and services are all available next door at Metropolis at Metrotown.